Bondi Sands is once again heating up the Summer of Tennis by returning as the Official Sunscreen Partner of the 2022 Australian Open.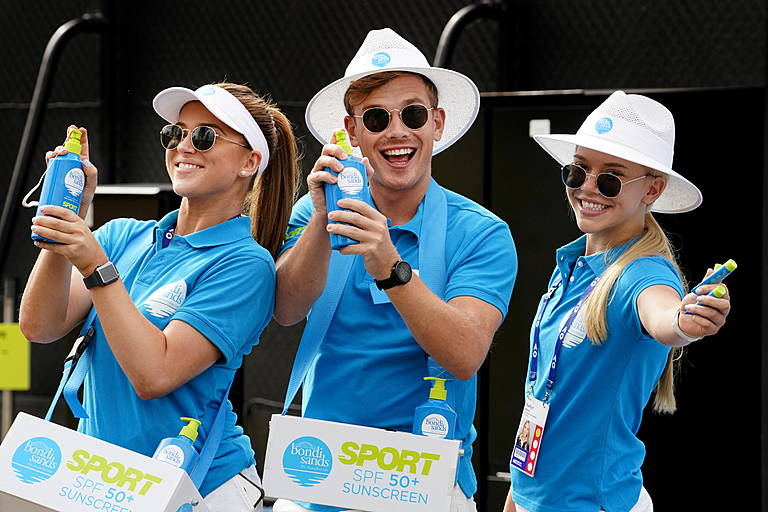 Here at Bondi Sands we're all about that Aussie summer vibe, so there is no better match (on court or off) then pairing our iconic skincare brand with one of Summers biggest events, the Australian Open.
We first teamed up with the AO in 2021 as the Official Sunscreen Partner and Bondi Sands will again showcase our Sport SPF 50+ Suncare Range at the 2022 event. The SPORT SPF 50+ Sunscreen Range is designed to keep you protected while you're on the move, offering broad-spectrum UVA and UVB protection, 4 hours water resistance and sweat resistance for up to 60 minutes. Cool Motion™ Technology allows for high-performance protection whilst allowing your skin to sweat, naturally keeping you cool and composed so you can perform at your best.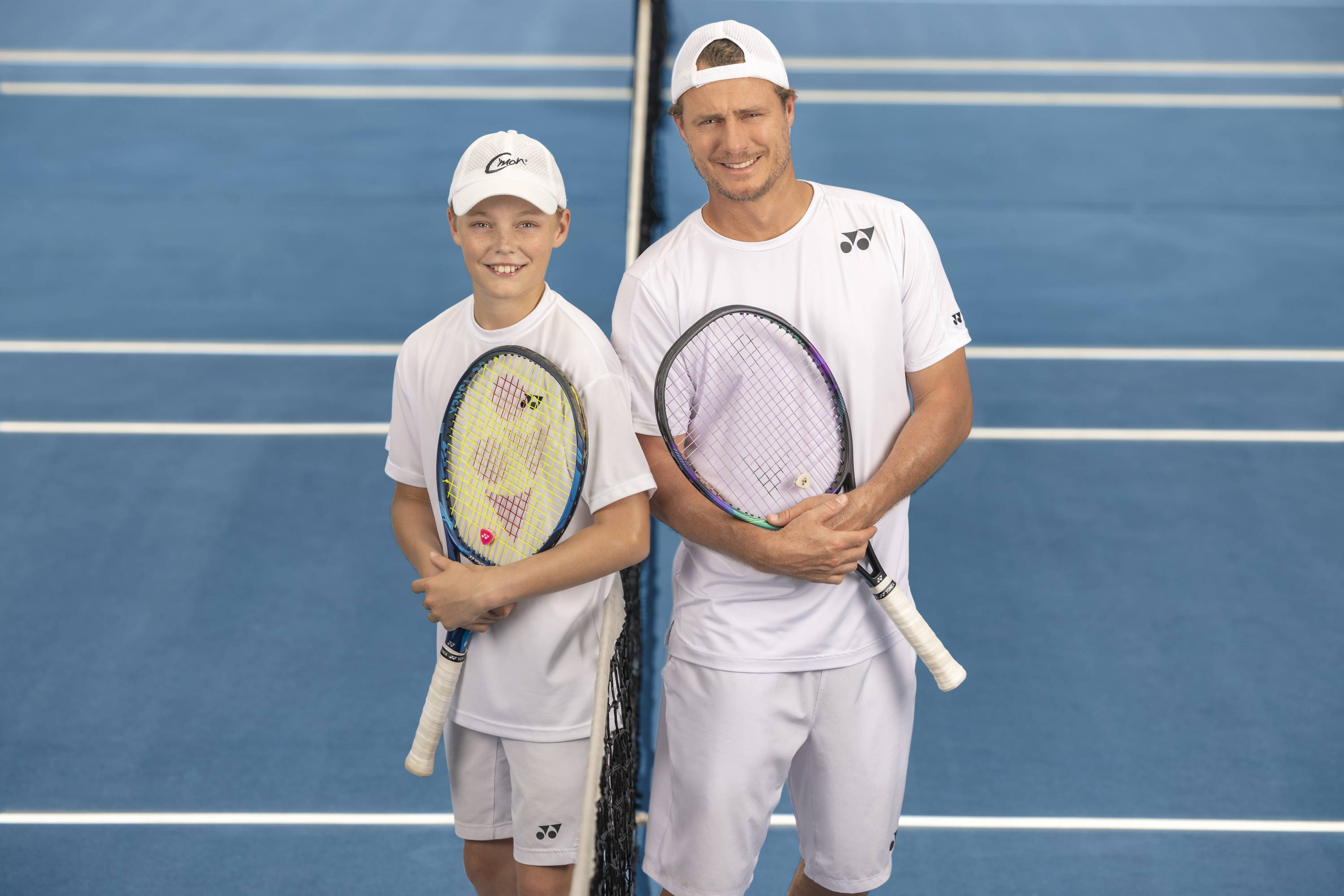 This year we're so excited to announce that we've teamed up with tennis legend Lleyton Hewitt and his son Cruz as ambassadors for the Summer of Tennis.
Our co-founder Shaun Wilson says Lleyton and Cruz were a perfect match to come on as ambassadors. "Lleyton Hewitt is an iconic Australian sporting figure, recognisable on the global stage and completely aligned with our Bondi Sands values," Wilson says. "Passionate about sun safety himself, he claimed it was a 'no brainer' to partner with us for the Summer of Tennis, especially given our Australian heritage and sunsmart messaging. "When we asked to include his son Cruz, he was excited to assist in educating the younger generation on the importance of sunscreen application, especially when performing any outdoor activity.''
As a former No.1 Grand Slam champion and an Australian sporting legend, Lleyton Hewitt captains the country's Davis Cup team and remains in the corner of many Australians on the ATP Tour. Cruz Hewitt (12) is following in his father's footsteps, taking out the Australian junior tennis clay court title earlier this year.
Lleyton is passionate about sun safety and staying protected from the harsh Australian Sun. "Having spent thousands of hours on the court, both as a player and as a spectator, I understand the importance of staying protected and always wearing a high-performance SPF product that is sweat resistant, like Bondi Sands SPORT. The younger generation is far more in tune with the danger of sun damage and it's great to work alongside my son Cruz to help promote sun safety this summer."
"As an Australian athlete, it's exciting to partner with an Australian made and owned brand and great to see an Aussie suncare front and centre at a Grand Slam event like the Australian Open," Lleyton continued.
Our co-founder, Blair James, said of the partnership "The Australian Open is a fundamental part of the Australian summer, and we are excited to be supplying our globally loved sunscreens to all spectators in 2022 to ensure they are all confidently protected from the summer sun throughout the tournament," Blair continued.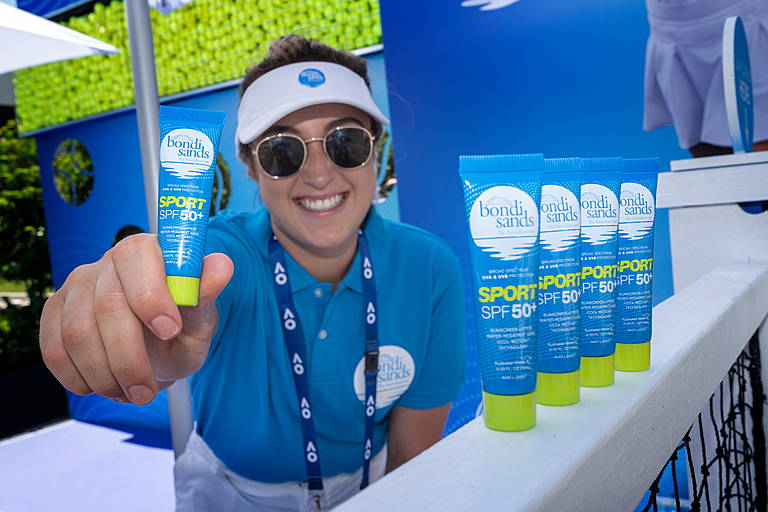 If you're heading down to the Australian Open, keep an eye out for us as we'll be giving away free SPORT SPF 50+ Sunscreen samples to tennis fans at the Bondi Sands Beach Tennis activation located in the new AO Beach House precinct, at sampling stations throughout the event as well as through their roaming team on the ground.