Bondi Sands Everyday Skincare and Donut King celebrate glazed skin on Australia's most iconic beach!
Looking to achieve skin as glossy as a freshly glazed donut? Well you're in for a treat! Just a few weeks ago, we teamed up with Australian donut empire Donut Kingto create a one-of-a-kind collaboration that combined delightful treats with skincare indulgence, right on the sandy shores of Australia's busiest beach!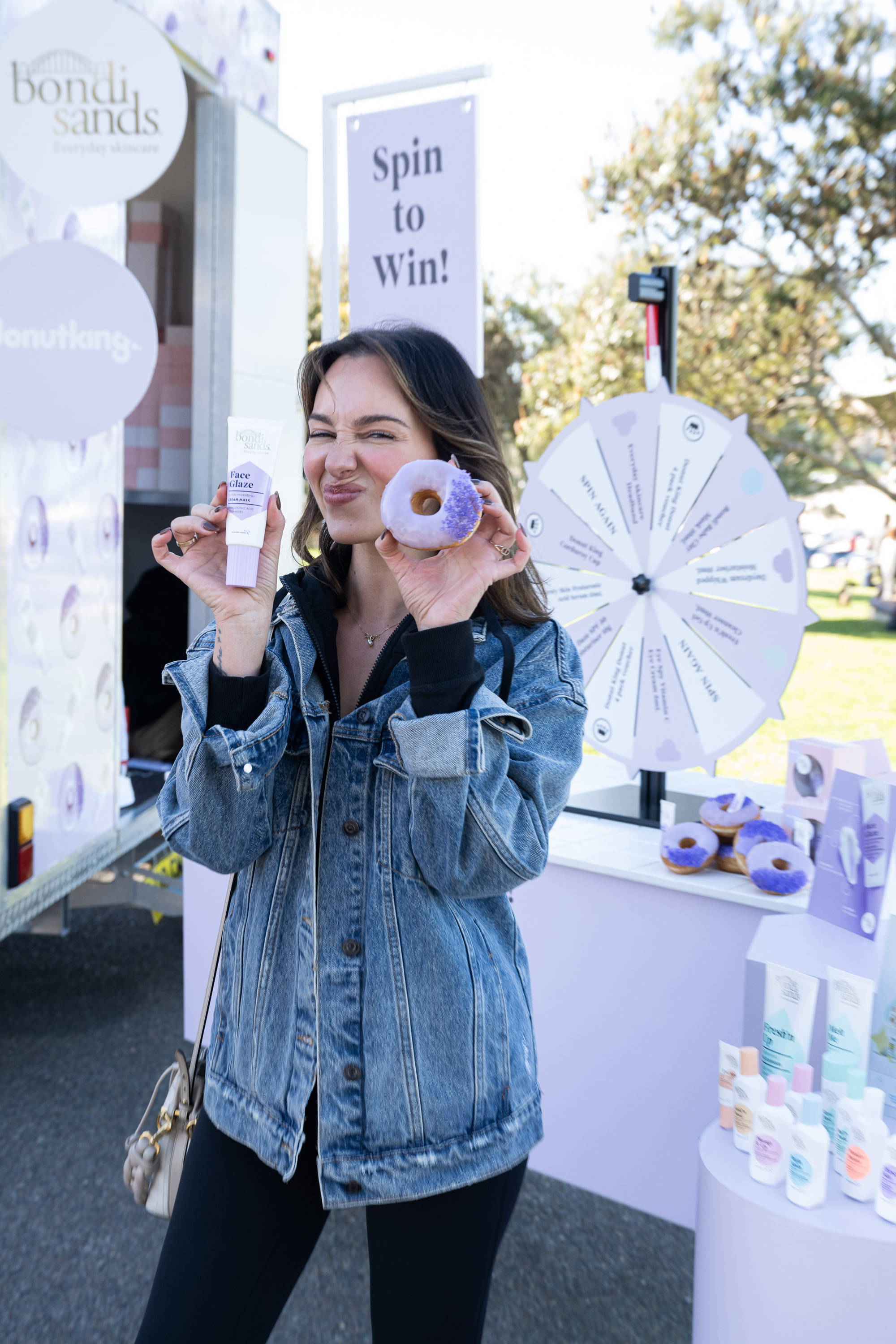 Picture this: the last weekend of June, where the winter beachfront of Bondi came alive with 7,000 Face Glaze samples and exclusive Donut King bespoke glazed donuts up for grabs. 
Inspired by our Face Glaze Cream Mask, these mouthwatering donuts were specially crafted by Donut King, exclusively for this exciting partnership.
As if that wasn't enough, we added an extra layer of excitement by giving consumers the chance to 'spin and win' a range of amazing prizes, including 1,500 additional Bondi Sands skincare samples, along with Donut King merchandise and vouchers.
The beach was bustling with thousands of beachgoers eager to experience the magic of this unique collaboration. Joining the fun were some of our best Bondi Babes, including Bella Veralis (pictured right), Tahnee Cook, and Madison Woolley.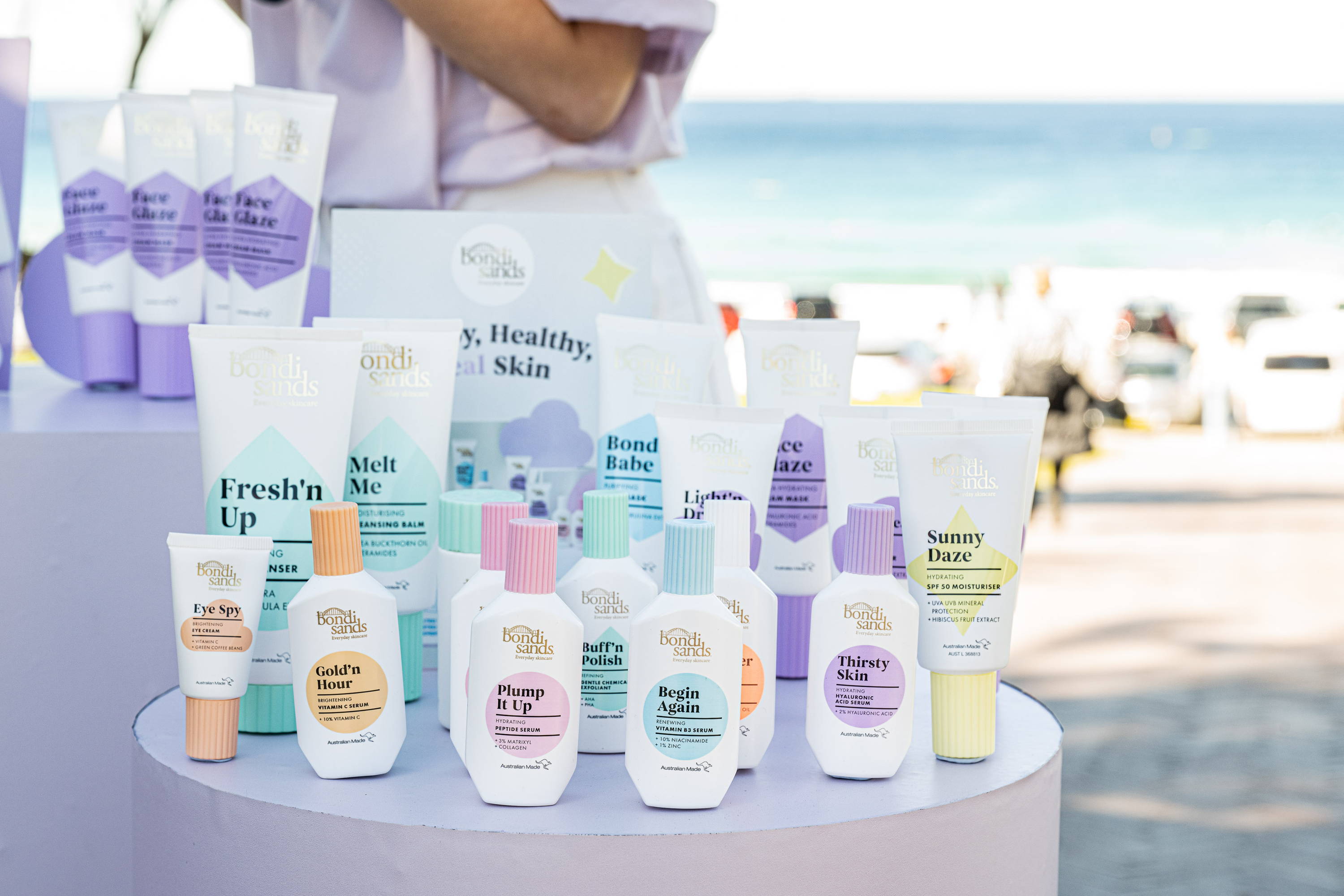 Now, you might be wondering what our Face Glaze Ultra Hydrating Cream Mask is all about. Well, apart from blessing your skin with a radiant shine that emulates a glossy glazed donut, it's a true hydrating superhero!
Packed with a blend of powerful actives and natural botanicals, such as hyaluronic acid, ceramides, and glycerin, it's like a nourishing drink for your skin. Applying it onto clean, dry skin for 15-20 minutes is a sensory treat that yields dewy, nourished results like no other.
We couldn't be more thrilled with the outcome of this collaboration. Bringing together two iconic Australian brands to create such a fun and unique experience not only celebrates skin as glossy as a glazed donut but also taps into the nostalgia that Bondi Sands associates with the iconic Bondi Beach!
And guess what? This is just the beginning! Stay tuned for more exciting Everyday Skincare activations, where we'll continue to bring you innovative skincare experiences that make you feel fabulous inside and out.
Till next time and don't forget to stay glossy like a freshly glazed donut, Bondi Babe!