Tanning While Pregnant: How to Make the Most of Your Pregnancy Glow
Beyonce, Chrissy Teigen, Kourtney Kardashian… the list of beautiful celebrities who have stunned with their pregnancy glow goes on. But why should they have all the fun?
If you're expecting a baby - congratulations, by the way! - and still want that golden glow, you might be wondering if it's safe to self tan during pregnancy. With so many people out there saying it's not safe, it's time we set the record straight!
Good news - self tanning is safe. For the most part, using an at-home self tanner won't put your little bundle of joy in harm's way. However, we always recommend consulting your doctor if you have any concerns. It's always best to be sure!
Here are some of our self tanning tips for getting that gorgeous pregnancy glow at home, so you know what to expect when you're expecting. From your self tanner, at least!
It starts with the ingredients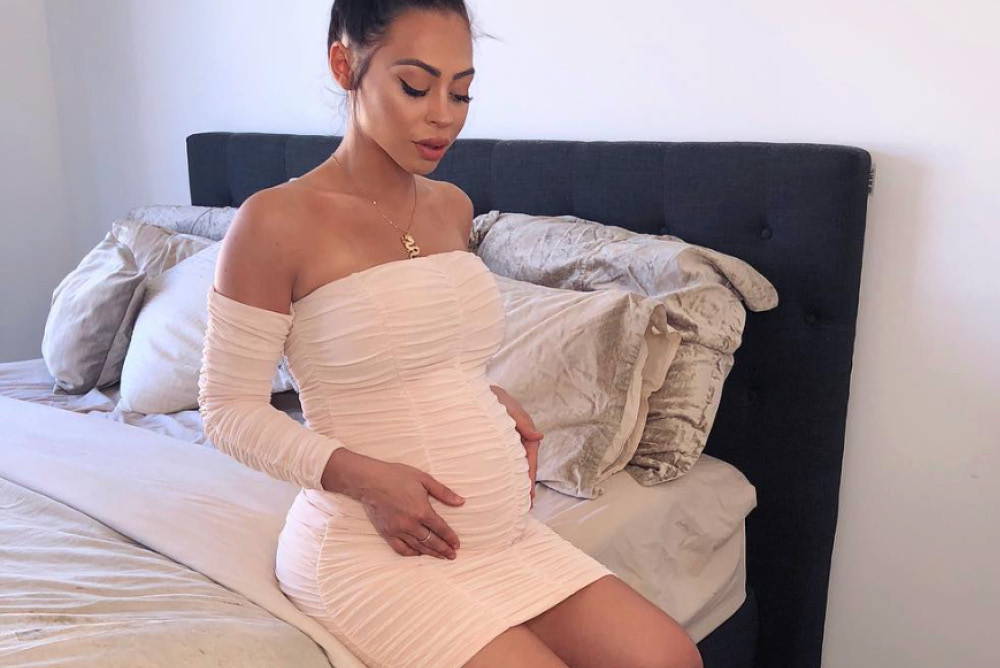 You might be wondering what it is that produces that gorgeous, summer glow? It's a non-toxic substance that reacts with the topmost layer of skin to create a beautiful bronze colour.
Because the reaction is super safe and it doesn't penetrate your skin, you don't have to worry. There's no way it can harm your little one!
To boost that pregnancy glow, our self tanning mousses, lotions and dry oils are ideal. Easy to apply, you can achieve an Australian tan in no time at all. Try ourLiquid Gold rangefor an even coverage, especially in those hard to reach places. Simply spritz it on and gently buff for a golden glow that will develop throughout the day.
Perfecting the pregnancy glow
Your body will go through a lot of changes during pregnancy. Some of these changes may result in stretch marks appearing where you may not have had them before.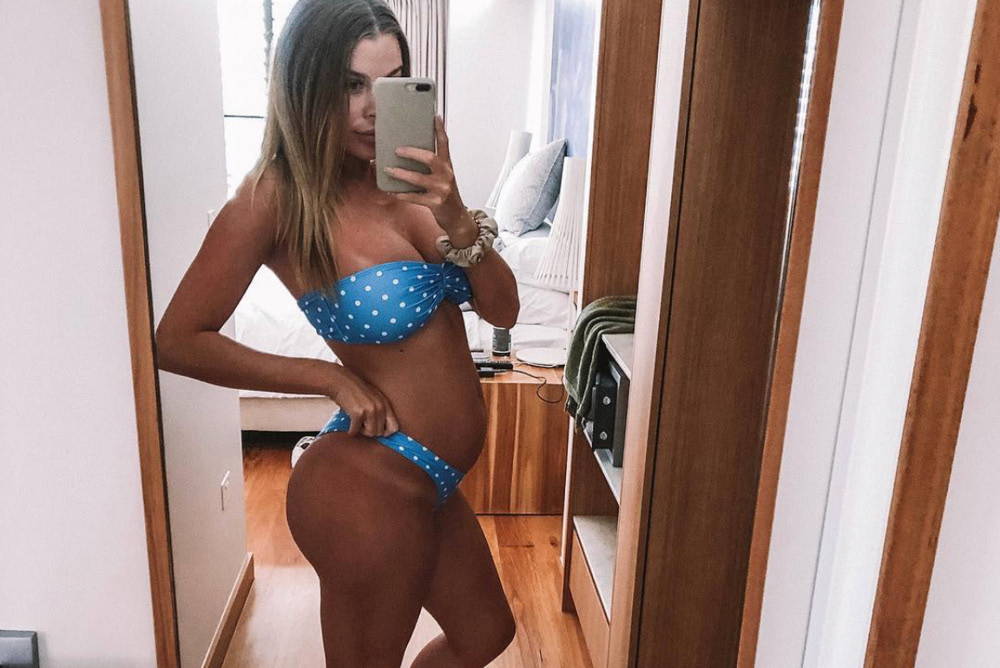 At Bondi Sands, we believe that all bodies are beautiful! But we also know that sometimes everyone feels like they need an extra confidence boost. Using a sunless tanner can help to even out your skin tone, helping to make stretch marks appear lighter and less prominent.
Don't forget to double check
Although the ingredients in our self tanners are non-toxic, your skin goes through a lot while you're pregnant. Changes in your hormone levels can sometimes make your skin much more sensitive. So it's important that you give your skin some much-needed TLC!
We advise doing a patch test before every application, even if you've used a self tanner before. All you need to do is apply a small amount of product to a patch of skin and see if you experience any irritation. It's always better to be safe than sorry, right?
It's also advised that you should swap the Self Tanning Mist for a different product, but only for the time being.
Bronzed and beautiful
Hopefully this has answered lots of your questions about self tanning during pregnancy. Feeling your best while pregnant is important! And if you're all about that bronzed and beautiful skin, don't hold back! Just follow ourguide to achieving the perfect tanfor stress-free tanning.
If you're mad about your Bondi Sands tan, let us know! Snap a picture of yourself wearing your favourite products and upload them to Instagram with the hashtag #bondisands.